The material of the
grinding roller
and the
grinding ring
determines the working efficiency of the
Raymond mill
.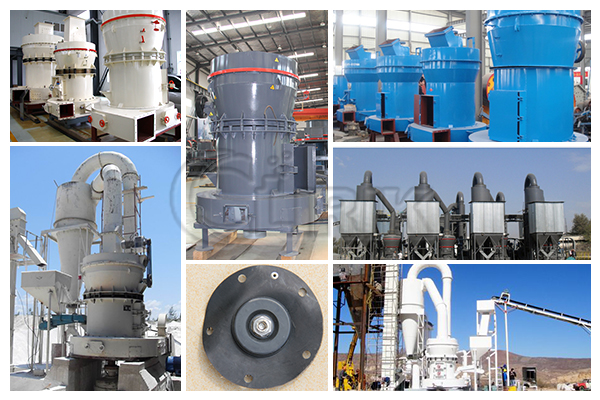 Grinding rollers and grinding rings are among the most important parts of the mill, and they are also wearing parts. The material of the grinding roller and the grinding ring determines the working efficiency of the grinding mill. It is conceivable how important the grinding roller and the grinding ring are in the Raymond mill.
For Raymond mills, the grinding rolls and grinding rings are mainly used for grinding the main parts of the material and grinding the material in an extruded form. In fact, the grinding roller and the grinding ring can also be used to protect the barrel of the milling machine, so that the cylinder is protected from the direct impact and friction of the material and materials, and the gap can be adjusted to adjust the output of the Raymond mill. Material size, fineness or yield has been promoted. Of course, the grinding roller and grinding ring in the Raymond mill can also be properly adjusted to enhance the grinding effect of the grinding material on the material, which helps to improve the grinding efficiency of the Raymond mill, increase the output, and reduce the metal. Consumption.
Nowadays, the high-manganese steel of wear-resistant parts in Raymond mill is gradually replaced by medium-alloy steel. With the continuous application of medium alloy steel wear-resistant materials in the wear-resistant parts of Raymond mills, the replacement of high-manganese steel has become the mainstream of market development. When purchasing Raymond Mill, remember not to ignore the casting material of the main parts. The material of the main components often determines the efficiency of the mill.

Shanghai Clirik Machinery Co., Ltd not only produces high quality Raymond mill equipment, but also manufactures high quality mill accessories. Welcome online consultation.