Clirik's grinding equipment has always enjoyed a good reputation in the industry. We have always been committed to making high-quality machinery and being a socially responsible company. We welcome friends from all over the world to visit our company and use our equipment to create more value together.

Due to the US economic sanctions against China, China's foreign trade was greatly affected in 2019, and the machinery industry was not spared. In the face of a severe foreign trade environment, Chinese companies are constantly looking for breakthroughs. As the leader of stpne powder mill, Clirik has focused more on developing countries with great potential in recent years, such as Africa, Southeast Asia, India, and Pakistan. Although the foreign trade environment is bad this year, Clirik has been visiting customers constantly, which is also confirming the prejudice and correctness of our decision-making.
In mid-June, our company ushered in the peak of this month's shipments and customer visits. At the most, three waves of customers came to our company on the same day. Yesterday, we welcomed several customers from Africa. When we learned that this customer came to our company to inspect the marble superfine grinding equipment according to the introduction of other customers, we are very honored. The customer has to process
800 mesh of marble powder
, requiring a production of
1-2 tons per hour
. According to the customer's request, we recommended the
HGM80 ultra-fine grinding machine.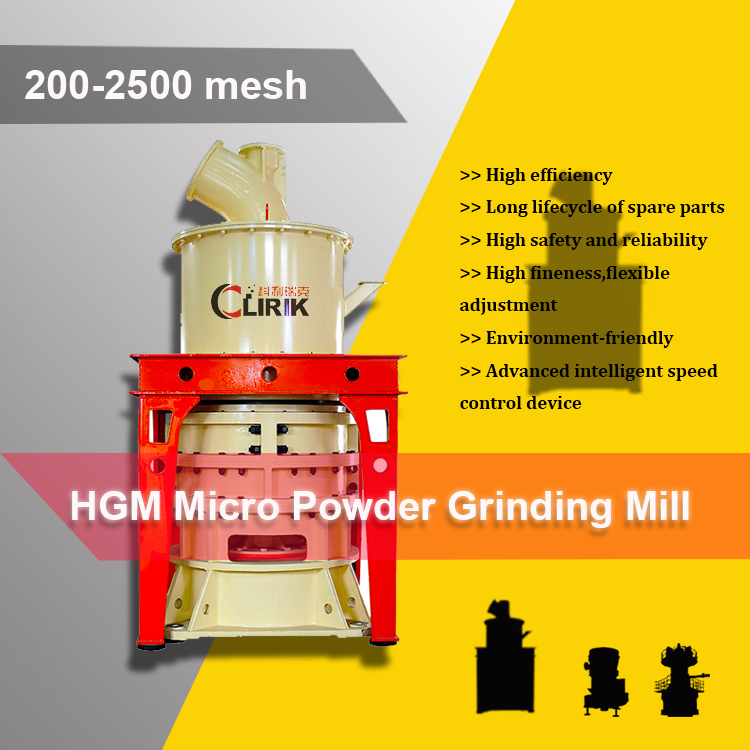 After introducing the working principle of the HGM80 superfine grinding machine and after-sales work, we have won the recognition of customers and the customers have shown to our company. The comprehensive strength is very positive, and it gives very valuable suggestions for the promotion of our company's HGM80 superfine mill in Africa. Subsequently, the customer entered the production workshop of our company to conduct a comprehensive inspection of the production situation of the workers and the quality of the parts of the equipment, design and finishing. I have fully affirmed our company's HGM80 superfine mill, and said that we will make our own efforts in the promotion and promotion of our company's ultra-fine mill equipment in Africa.
Through a day of investigation, the customer is very interested in our company's HGM80 superfine mill, and said that it will vigorously promote our equipment. And happily signed a purchase contract!
For more information on marble grinding equipment, please leave a message or call us: +8613917147829