Glass is an item that can be recycled efficiently. It can be seen almost everywhere in our daily life, from glass to glass windows to glass buildings. It can be said that it is everywhere and is closely related to our lives. Glass is a fragile and fragile item. The recycling of used glass not only plays a role in environmental protection, but also earns a huge profit, because the cost of recycled waste glass is very low, and the new finished product is processed. Very wide, so it can be sold at a very impressive price.
The recycling of waste glass is inseparable from an important tool, that is, industrial milling equipment. It is now common to use Raymond mill to treat used glass. Raymond mill plays an important role in the processing of waste glass. To achieve recycling of waste glass, and to be efficient and environmentally friendly, to contribute to the cause of environmental protection, but also to create greater economic benefits for users.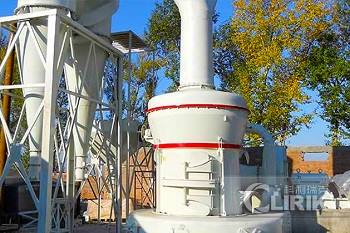 Raymond mill is mainly used for grinding of mineral materials such as metallurgy, building materials, chemicals, mining, etc., grinding quartz, feldspar, calcite, talc, barite, fluorite, rare earth, marble, ceramic, aluminum Bauxite, manganese ore, iron ore, copper ore, phosphate rock, iron oxide red, zircon sand, slag, water slag, cement clinker, activated carbon, granite, garnet, iron oxide yellow, bean cake, fertilizer, compound fertilizer , fly ash, bituminous coal, coking coal, lignite, meimei sand, chrome oxide green, gold ore, red mud, clay, kaolin, coke, coal gangue, china clay, kyanite, fluorite, bentonite, medical stone rhyolite , non-flammable and explosive, such as pyrophyllite, shale, purple sandstone, green shale, sedimentary rock, basalt stone, gypsum, graphite, silicon carbide, heat preservation, materials, etc., with Mohs hardness below 6 and humidity at 6%. Processing of mineral products.
Performance advantage of glass Raymond mill
Energy efficient
In the case of the same fineness of the finished product and the same motor power, the output of the jet mill, the agitator mill and the ball mill is more than double.
Consumable parts have a long service life
The grinding roller and the grinding ring are forged by special materials, so that the utilization degree is greatly improved. Generally, it can last for more than one year. When processing calcium carbonate and calcite, the service life can reach 2-5 years.
High safety and reliability
Since there is no rolling bearing or screw in the grinding chamber, there is no problem that the bearing and its sealing member are vulnerable, and there is no problem that the screw is loose and the machine is destroyed.
Environmentally friendly, clean
The dust collector is used to capture dust, and the muffler is used to reduce noise, which is environmentally friendly and clean.
Shanghai Clirik Machinery Co.,Ltd specializes in the production of various types of grinding equipment. Any interest welcome to contact us.