How to choose mineral processing
mill equipment
companies in China? What are the selection criteria for mill manufacturers?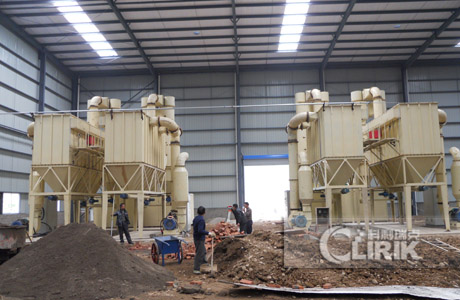 1. Find a strong manufacturer
The quality of the mill is closely related to the strength of its manufacturer. The strength of the enterprise directly reflects its scientific and technological strength and technological innovation capability, while technological innovation is the guarantee of product quality and performance. In addition, the company's technology and certificate of honor are also a major indication of its strength.
2. Good reputation
The so-called word of mouth, that is, the user who used the equipment of the manufacturer to evaluate it. Buying a mill is actually related to online shopping. Seeing the favorable rate and seeing the customer evaluation is one of the criteria for us to choose the product. The brand is also very important, the quality of the big brand is guaranteed, and the after-sales guarantee is very trustworthy. The same is true for the purchase of mills, and peer recommendation is also an important indicator. These are real customer reviews. Users can also go to some grinding equipment forums, website inquiries, find a reliable and reliable mill manufacturer.
3. Core product quality
The quality of the mill is a measure of the right to speak and is also a core competence of a manufacturer. The quality of the mill can keep a large number of customer resources for the company, attract more new customers, and bring great reputation and brand influence to the company. When the user identifies the quality of the mill, he can conduct on-the-spot investigations, and have an intuitive and real experience on the production process, workshop and appearance of the equipment. It is also possible to test the equipment and observe its working status. After the above work, I believe that you have a good understanding of the quality of the mill's grinding machine.

As a manufacturer of ore grinding machines, Shanghai Clirik Machinery Co., Ltd has excellent quality and perfect after-sales service for every grinding equipment. New customers and old customers are the source of our development, good Word of mouth has increased the number of customers who have returned, and the business is becoming more and more extensive. At present, there are countless mill lines in Southeast Asia, South America and Africa. New Year promotion, call us, provide your contact information, the region, the name of the grinding material, the fineness, the production requirements, you can get a detailed quotation plan for the mill production line configuration. Hotline: +86-13917147829