Dolomite Stone Grinding Equipment
Dolomite grinding equipment also named dolomite grinding mill,dolomite grinding machine,dolomite processing machine and so on. It is used to grinding dolomite to ultrafine powder 325-2500 mesh.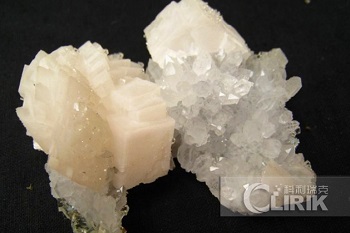 Dolomite
is a carbonate mineral with iron dolomite and manganese dolomite. Dolomite is the main mineral component of dolomite and dolomitic limestone. Dolomite can be used in building materials, ceramics, glass and refractory materials, chemicals and agriculture, environmental protection, energy conservation and other fields. Mainly used as a flux for alkaline refractory materials and blast furnace ironmaking; production of calcium magnesium phosphate fertilizer and preparation of magnesium sulfate; and production of glass and ceramic ingredients.
Various quality dolomite products: dolomite ore, dolomite sand 6-10 mesh, 10-20 mesh, 20-40 mesh, 40-80 mesh, 80-120 mesh, dolomite powder 10 mesh, dolomite super Fine powder 140 mesh, 325 mesh, 600 mesh, 1000 mesh, 1600 mesh.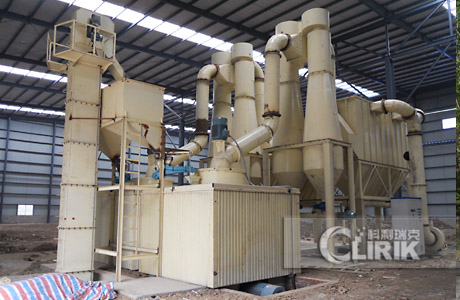 Models:
HGM80, HGM90, HGM100, HGM100A, and HGM125
Power: 123-344.4 kw
Finished size: 325~3000 meshes, 5-47 micron
Production line: consists of hammer crusher, bucket elevator, storage hopper, vibrating feeder, main unit, inverter classifier, cyclone collector, pulse deduster system, high pressure positive blower, air compressors and electrical control systems.
Working Principle of dolomite stone grinding equipment:
When the grinding mill is at work, all the grinding rollers are rolling in the ring, and the materials are driven to the edge of the turnplate by the centrifugal force and fall down into the grinding chambers where the materials are repeatedly pressed, crushed and grinded by the rollers.
The high-pressure air blower constantly inhales air within the grinding mill and, in turn, the airflow with crushed materials are brought to the classifier whose high-speed impeller will screen the airflow: the unqualified particle size will fall and return to the mill for being reground while the qualified particle size mixed with air will go into the cyclone powder collector. Most of the qualified powders will fall and exit from the discharging valve at the bottom; a small proportion of the fine powders, with airflow, moves to the dust cleaner, and clings to the surface of the filter bags. At the same time, the fine powders clinging to the surface fall down by the sudden vibration of the filter bags, which is caused by the instantly ejected high-pressure gas controlled by the pulse valve. The materials from the above two lots are sent by the conveyor at the bottom to get finished powders packed. In addition, filtered clean air will be emitted from the air outlet of muffler in the end.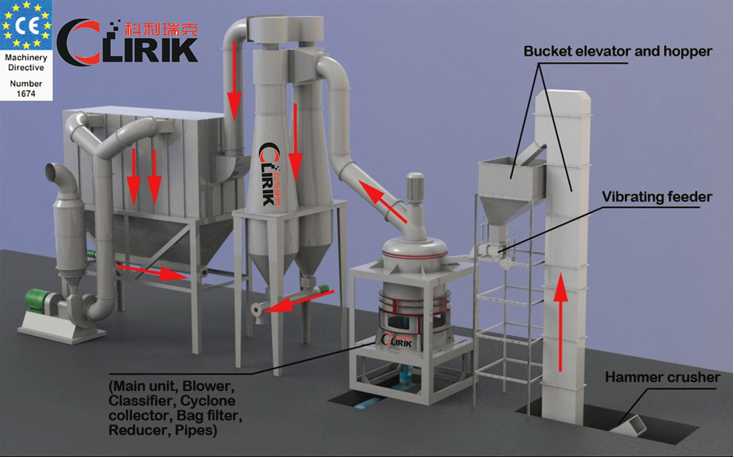 Features of dolomite stone grinding equipment:
1.High Efficiency.
2.Long lifecycle of spare parts.
3.High safety and reliability.
4.High fineness, flexible adjustment.
5.Environment-friendly.

Specification of dolomite stone grinding equipment:
Model
HGM80
HGM90
HGM100
HGM100A
HGM125
Ring Diameter(mm)
800
900
1000
1000
1250
Ring Number (PCS)
3
3
3
4
4
Roller Number(PCS)
21
24
27
36
44
Main Shaft Speed (r. p. min)
230-240
200-220
180-200
180-200
135-155
Input Size (mm)
≤20
Finished Size (um)
5-47(325-3000)
Capacity (t/h)
0.5-4.5
0.6-6.5
0.7-7
1-8.5
1.5-12
Outlet Size L*W*H (m)
13.9*4*6.2
14.7*4.8*7.2
18*4.6*8.6
18*4.6*8.6
14*9*10.25
Motor powder (KW)
123-143
168.35
221.6
243.5
344.4
Hot Sale
Through long-term arduous technology research and international communication, our product quality has been in line with international level, winning a world-wide acclaim and honor, and our products are exported to ninety countries and regions like Tanzania, Nigeria, South Africa, Kenya, Turkey, Saudi Arabia, Philippines, Indonesia, Malaysia, Vietnam, Mexico, Brazil, Russia, Uzbekistan, Australia, etc.