sell Carbon black grinding equipment
02,07,2021
Nowadays,Carbon black is widely used rubber industry as reinforcing agents and fillers. What's more, it is one of the oldest industrial raw materials. China is the head of the world's 12 largest producers of carbon black, with the rubber market rebounding from the economic crisis, China carbon black market has had great demand, and carbon black mill also faced unprecedented growth of gold.
According to forecast, world carbon black consumption will reach 11.5 million tons in 2015. Progress will come from Asia, particularly the pulling powder of China, India, and Indonesia and Thailand. Notch Consulting Group forecasts, China's demand for carbon black will reach to totally 3.7 million tons in 2015. With radial tire production increases, carbon black is expanding in all areas of the Chinese market.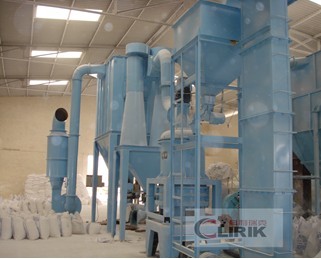 Because of the thriving carbon black market, demand of carbon black mill is also increasing. Shanghai Clirik Co., Ltd is specialized in manufacturing Carbon black ultrafine mill, because technical innovation, excellent quality, and good service, Clirik is known as "experter of carbon black mill".
Get Price And Support
Please feel free to write down your requirement in the form below.
We will reply you within 24 hours.