Basalt Grinding Mill for Basalt Powder Production Line In Africa
08,08,2018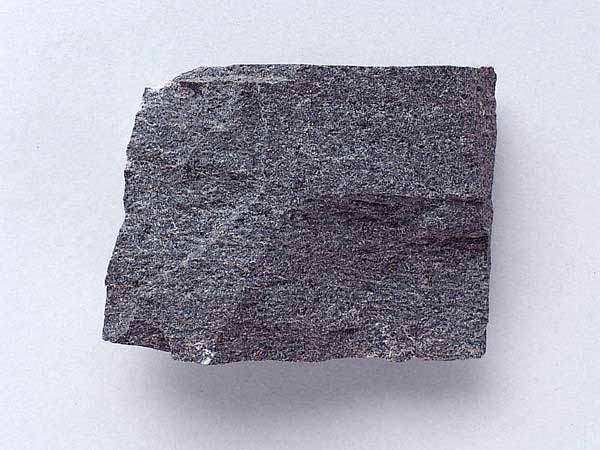 Basalt properties
What's the basalt properties of
basalt powder production line
?
The chemical composition of basalt is similar to that of gabbro or diabase. The content of SiO2 varies from 45% to 52%. The content of K2O+Na2O is slightly higher than that of intrusive rocks. The content of CaO, Fe2O3+FeO and MgO is slightly lower than that of intrusive rocks. The bulk density of basalt is 2.8-3.3g/cm3, and the compactness of compact is very high, up to 300MPa. The main components of basalt are silica, alumina, iron oxide, calcium oxide, magnesium oxide, a small amount of potassium oxide and sodium oxide, of which silica is the most abundant, accounting for about 45 to 50 percent. .
Basalt features
What's the basalt features of basalt powder production line?
The basalt has a very high durability and many joints, and the joint surface is formed into a pentagon or a hexagon, which constitutes a columnar joint. It is brittle and therefore it is not easy to pick up large stones. In addition, the basaltic magma has a small viscosity and a large fluidity. The color of basalt is mostly black, dark brown or dark green. Because of its dense texture, its specific gravity is heavier than ordinary rock.
The main purpose
Where to use the basalt of basalt powder production line?
The use of basalt is very extensive, and its application is not limited to the construction industry. For example, basalt is a good raw material for the production of "cast stone", which is subjected to melt casting, crystallization treatment, annealing, etc.; in an advanced process of cast steel, It acts as a "lubricant" and can be used for long film life. Basalt is a good aggregate of lightweight concrete for high-rise buildings. It can be used to grind metal and grindstone materials. It can also be used as filter in industry. It is also widely used in garden landscapes, mainly as a rockery, bonsai, etc., and also used in home decoration. It is also suitable for outdoor landscape construction, especially for the best choice of floor tiles.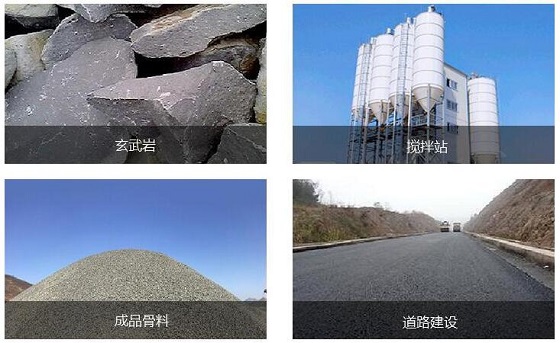 Basalt processing of basalt powder production line
Natural basalt is not widely used. However, after processing, it can increase the value and scope.
When the basalt is crushed, sanded, and ground. Each of these three processes improves basalt utilization. In the crushing process, the right crushing equipment can be found, and the basalt can be broken into uniform sizes. After packaging, it is sold well in various industries. In the recommended jaw crusher, the overall performance of the machine and the hardness and density of the basalt. Consistently, it can exert a high crushing force. In the sand making ring process, the basalt material is mainly made into sand, and a sand making machine or an impact crusher can be used. The basalt sand made by these two devices widely replaces the natural sand. Grinding machines are mainly used in the milling process, such as basalt powder Raymond mills, basalt powder ultrafine grinding mill, etc. It is made of basalt powder. Although this process uses a lot of equipment, but the output of the product, its price is the highest, the most essential.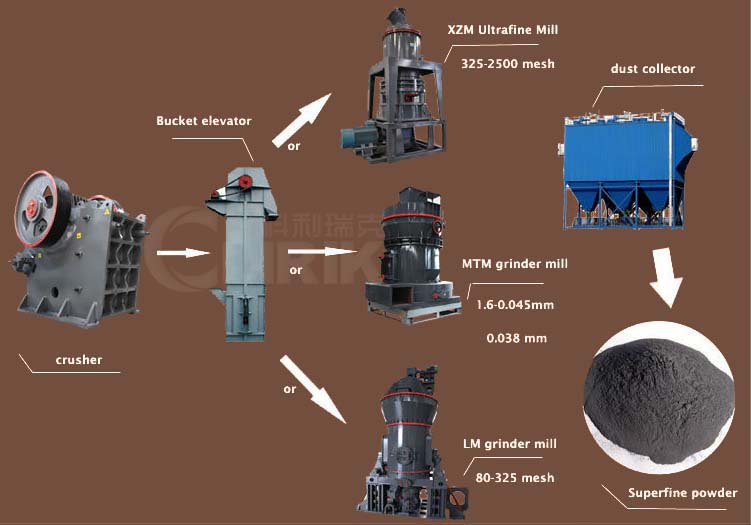 More information about main equipment - Basalt Grinding Mill of basalt powder production line


| | | | | | |
| --- | --- | --- | --- | --- | --- |
| Model | HGM80 | HGM90 | HGM100 | HGM100L | HGM125 |
| Ring Diamater(mm) | 800 | 900 | 1000 | 1000 | 120 |
| Ring Number(layer) | 3 | 3 | 3 | 4 | 4 |
| Roller Number(piece) | 21 | 24 | 27 | 36 | 44 |
| Main Shaft Speed(r.p.m) | 230-240 | 200-220 | 180-200 | 180-200 | 135-155 |
| Input Size(mm) | 0-20 | 0-20 | 0-20 | 0-20 | 0-20 |
| Finished Size(micron/mesh) | 5-47(325-2500) | 5-47(325-2500) | 5-47(325-2500) | 5-47(325-2500) | 5-47(325-2500) |
| Capacity(t/h) | 0.5-4.5 | 0.6-6.5 | 0.7-7 | 1-8.5 | 1.5-12 |
| Overall Dimension(LxWxH,m) | 13.9x4x6.2 | 14.7x4.8x7.2 | 18x4.6x8.6 | 18x4.6x8.6 | 14x9x10.25 |
| Power(KW) | 123-143 | 168.35 | 221.6 | 243.95 | 344.4 |
Engineering case of basalt powder production line
· Client Location: Africa
· Project Overview:The African customer basalt crushing site is an old production line that has been in operation for less than 3 years. Previously, it used equipment from other manufacturers. The output was average, but the maintenance cost was very high. Most of the main equipment was replaced in less than 3 years. In May 2016, the customer replaced a PE800 jaw crusher of CLIRIK, and a HGM125 of the HGM series of micro-grinding equipment. After installation and commissioning, it has been put into operation for 2 years, and the aggregate of gravel aggregate produced is excellent. In the building materials market, it is favored and has a high price in the market. Users are very satisfied with the products and services of CLIRIK.
· Performance standard:
Raw material: basalt, more than 750mm
Material characteristics: general hardness level 7 or above
Finished product specifications: 200-2500 mesh
Production: 10 tons / hour
Client Site Video:
https://www.youtube.com/watch?v=_4vW6-hOvXE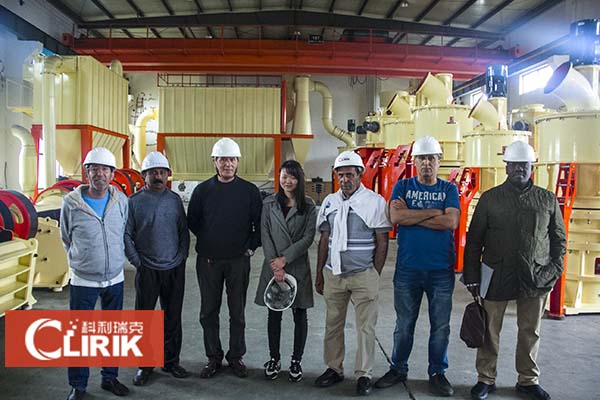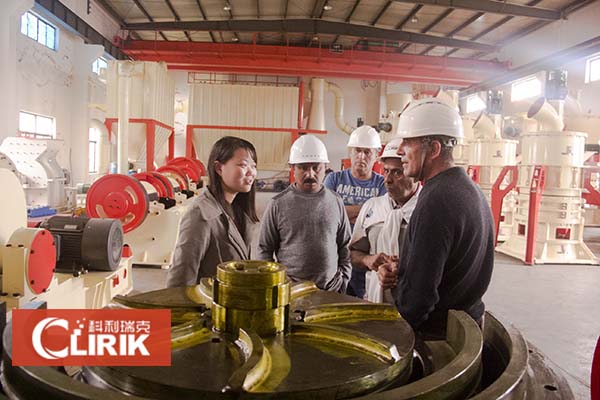 Related equipment of basalt powder production line