Dolomite Powder Processing Plant Price
29,08,2018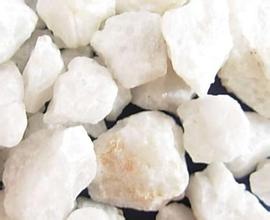 Dolomite
is a common carbonate mineral. Its crystal structure is similar to calcite. It is processed into different fineness products by crusher and mill. It can be widely used in building materials, ceramics, glass, chemical industry, agriculture, environmental protection. In many industrial fields such as energy conservation, the value of economy and use is particularly impressive. As for the mill powder processing plant for dolomite processing?
1. Introduction of milling powder processing plant for dolomite processing
The grinding powder processing plant for dolomite processing has passed the steps of feeding→crushing→grinding→pulverizing→collection, including the jaw crusher, electromagnetic feeder, bucket elevator, mill, etc. Different application fields have different requirements on the fineness of dolomite powder, generally ranging from 80 to 2000 mesh. The recommended dolomite mill equipment is:
Raymond mill,
finished product fineness 80-600 mesh, different material fineness shift output 8-176t; high-strength mill, finished product fineness 30-1000 mesh, different material fineness shift yield 0.6-52t; high pressure micro-grinding The fineness of the finished product is 80-600 mesh, the yield of different materials is 0.2-12t; the ultra-fine grinding machine has a fineness of 80-2000 mesh and the processing capacity is 1.3-40t/h. Customers can choose the mill that suits their needs according to actual needs.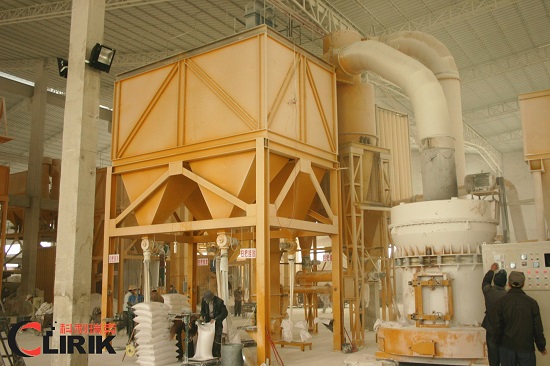 2.The factors affecting the price of dolomite milling powder processing plant
The question about how much money is needed for a dolomite mill powder processing plant needs to be determined according to the powder processing plant setting and equipment selection. There are some specific factors that will have a direct impact on its price. For example, manufacturers' choice, production height, equipment configuration, quality, etc., these will affect the powder processing plant price more or less, choose a better manufacturer, equipped with a scientific powder processing plant, in order to ensure less investment, high returns, from this point Said that Henan Red Star machine manufacturers are a good choice.
3.Clirik dolomite milling powder processing plant investment is less
Shanghai Clirik Machinery Co.,Ltd is a professional grinding equipment manufacturer with rich experience, exquisite technology and outstanding craftsmanship. It will customize the ideal powder processing plant for customers, and the manufacturer has many types of equipment and models, and directly produces and sells. All equipment is factory direct sales, no profit margin, to ensure the high cost performance of the entire dolomite grinding powder processing plant. As for the investment in the dolomite milling powder processing plant? Please submit the specific production, feeding, discharging, site size and other requirements to the online customer service, we will provide you with scientific and economic plan configuration, and detailed quotation, please feel free to consult!
4.Related equipment of dolomite powder processing plant
Order Online
Contact us now if you have any question about our company and products. Any of your enquiry and suggestion will be highly appreciated.