The maintain methods of the jaw crusher
01,07,2021
Jaw Crusher
is widely used in mining, building materials, chemical industry, metallurgy and so on. It is suitable for primary and secondary crushing all kinds of minerals and rocks with compressive strength less than 320Mpa. It is small stone crusher to meet your production need.
The frequent breakdowns and the causing reasons and the elimination methods of the jaw crusher are as follows: the crash of metal can be heard during the working process of the crushing machine and the crushing teeth will shake.
Reasons: the side lining board of the crushing chamber and the crushing tooth board is loose, the fixed bolt is loose or breaks.
Solution: stop the
jaw crusher
, check the fixing condition of the lining board, hit the fixed wedge of the side wall with a hammer, tighten the fixed bolt of the wedge and the lining board or change the fixed bolt of the toothed plate of the movable
jaw crusher
.
More information about jaw crusher, hammer crusher, stone crusher, please feel to our website and talked about the details with our engineer on line.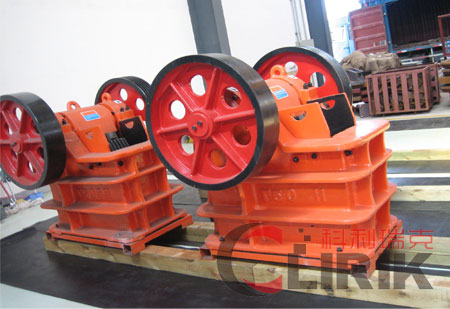 Get Price And Support
Please feel free to write down your requirement in the form below.
We will reply you within 24 hours.