Micro grinding machine
, micro milling machine is the new type mining equipment for making micro powders, fine powders,which is widely applied in the industries of metallurgy, mining, chemistry, cement, construction, refractory materials, ceramics, and so on.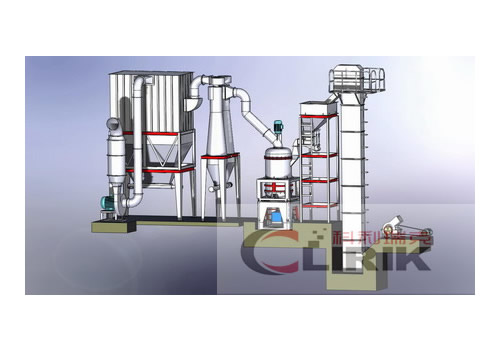 ——finished production fineness: 300meshes~3000meshes, 5-47 micron
——the capacity (ton/hour) ranges from 0.4T/H to 12T/H
—— five models: HGM80, HGM90, HGM100, HGM100A, and HGM125

SHANGHAI CLIRIK Micro grinding machine, micro milling machine, the ring and roller are forged by special material with high utilization. Under the same grinding material and finish special size, the lifecycle of spare parts is about one year, which is 2-3 times longer than impact mill or turbo mill. Furthermore, the lifetime can reach 2-5 years for grinding calcite carbonate.