Ultra fine grinding equipment is can used for processing talcum powder from 50-3000 mesh.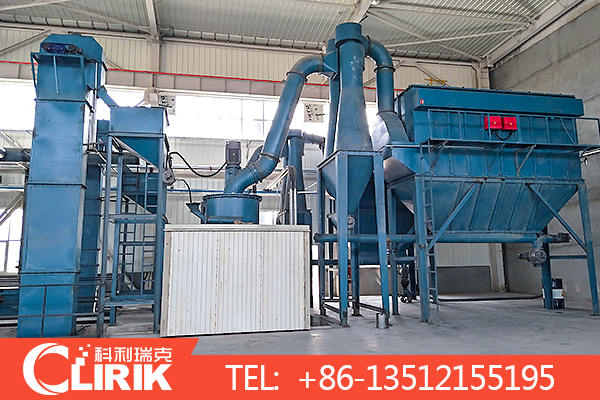 Talcum powder making ultra fine grinding equipment
Today, there are more and more manufacturers of ultrafine mills, and more and more models and types of ultrafine mills. Now there are many options for buying a
talc ultra fine grinding equipment
. After all, there are so many manufacturers of superfine mills. It is not very easy to choose a satisfactory ultrafine mill that is suitable. The prerequisite is It is important to find a good manufacturer of ultrafine mills. Shanghai Clirik Machinery Co., Ltd is a manufacturer specializing in the production of ultra-fine mills. The ultra-fine mills of Clirik are carefully developed by domestic and foreign milling equipment. Our factory is located in No. 19 Fuqing Road, Pudong New Area, Shanghai ,
WhatsApp: +86-13917147829.
There are many functions of talc. It can be used in rubber, plastic, paint and other chemical industries. In addition, it can also be used in ceramics, medicine and cosmetics. Now, with the continuous improvement of the milling equipment technology, the ultra-fine mill has become a special milling equipment for talc, and the talc ultra-fine mill has a high price-performance ratio, high milling efficiency, large output, and low energy consumption. Now the actual production needs of customers are processing talc, and at the same time, it has also improved the market competitiveness of talc superfine mills.
Now, because talc is more common in our lives, its left and right will increase significantly. The talc superfine mill of Shanghai Clirik Machinery Co., Ltd is one of the most competitive milling equipments on the market, and it is also the equipment for processing ultrafine powder. The fineness of the milling powder can reach 325-3000 mesh. . In addition, ultra-fine vertical mills, Raymond mills, high-pressure mills, roller mills, and micro-mills are all economical and applicable milling equipment.
Shanghai Clirik Machinery Co., Ltd will according to the specific production needs of each customer. After that, our technicians will develop specific selection plans according to customer needs to meet actual production requirements. Customers are welcome to inquire for details of the equipment.