Fly ash is industrial solid waste. Fly ash mainly contains silica (SiO2), alumina (Al2O3) and iron oxide (Fe2O3), etc. It has been widely used in making cement and various light-weight building materials. In addition, fly ash can be used as bleaching beads and as fertilizer and trace compound fertilizer. In industry, iron, carbon, copper, germanium and scandium can be recovered from fly ash. The density is 1.5 g / cm3. Is it better to use a ball mill for grinding fly ash or a vertical mill? In the field of fly ash industrial solid waste, as a professional manufacturer of mill equipment, we provide more environmentally friendly and energy-efficient vertical mill equipment to help pulverize fly ash to achieve recycling value, thereby contributing to economic construction.
1. Compared with ball mills, what are the advantages of vertical mills?
The traditional
ball mill
has the disadvantages of low working efficiency, bulky size, high production cost, and unsatisfactory environmental protection effects. As a new type of environmentally friendly mill equipment, vertical mill equipment has broken through these shortcomings and become fly ash, slag, steel slag and other industries A new generation of environmentally friendly mill equipment in the solid waste field has occupied a large market share and has become an exclusive production-increasing equipment that assists in the creation of value in grinding projects. Let's take a look at the advantages of vertical mills.
a. Low investment: The whole machine integrates crushing, grinding, grading and conveying as a whole. The process is simple, the layout is compact, the area is small, the construction cost is low, and the overall investment cost can be reduced.
b. Good performance: The grinding roller sealing device has more reliable performance, does not require a sealed fan, can reduce oxygen content, and has good explosion suppression performance.
c. Automatic operation: PLC fully automatic control system, which can realize remote control and easier maintenance.
d. High grinding efficiency: high grinding efficiency and low energy consumption. Compared with the ball mill, the energy consumption is 40-50% lower.
e. Excellent environmental protection: full negative pressure operation, low system vibration and low noise, which is a new technology for energy saving and consumption reduction
f. Good drying power: direct hot air, strong drying capacity, feed moisture up to 15%, can meet the needs of materials of different humidity while grinding.
Vertical mill manufacturer CLIRIK mineral powder mill-vertical mill-grinding equipment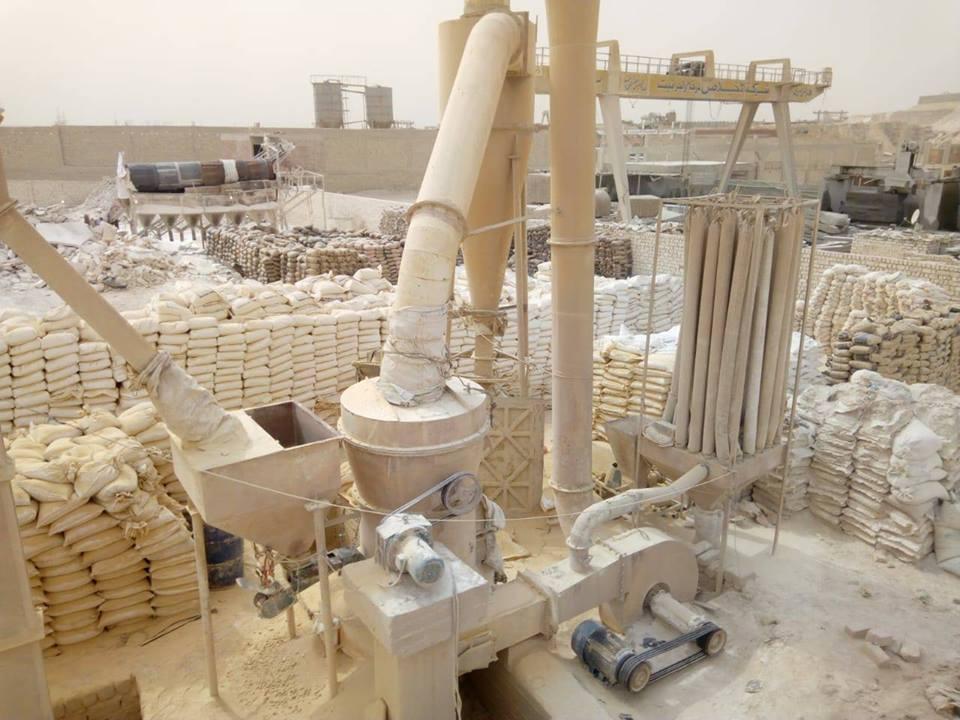 Finished particle size: 22-180μm
Production capacity: 5-700t / h
Grinding field: For various non-metallic mineral materials with Mohs hardness below 7 and humidity within 6%, this mill is widely used in power, metallurgy, cement, chemical industry, rubber, paint, ink, food, medicine And other production areas.
Performance characteristics: It integrates drying, grinding, grading, and conveying. It has high grinding efficiency, low power consumption, large feed particle size, easy to adjust product fineness, simple equipment process, small footprint, low noise, and dust. Small, easy to use and maintain, low operating costs, and low consumption of wear-resistant materials.
2. How much is a vertical mill for grinding fly ash?
What is the price of vertical mill for grinding fly ash? This is a practical issue that many customers are concerned about. We all know that the fineness and production capacity of milled coal ash are different and need to be equipped with different selection and configuration schemes. We focus on customer demands and match scientific and reasonable selection and configuration schemes from the customer's needs. Grinding projects realize their potential and create considerable profit value. Therefore, if you want to know the price of fly ash vertical mill equipment, please feel free to come to the factory or call us to tell us what your processing needs are. We will customize scientific and reasonable selection schemes and product quotations for your grinding projects.
Is it better to use a ball mill for grinding fly ash or a vertical mill? Through the above explanation, customer friends should have a new balance on this issue. Vertical mill manufacturer Shanghai Clirik Machinery Co., Ltd is a well-known experienced mill equipment company, will go all out to provide tailor-made services for your fly ash processing project, please call the hotline for details, contact: 008613917147829 (WhatsApp and WeChat have the same number).