Natural Gypsum Powder Processing Plant Introduction:
The natural gypsum powder is divided into 2 kinds, anhyrous gypsum and CaSO
4
.2H
2
O...


Gypsum Powder Production Process:
1.Crush nature gypsum to be small size
2.Grinding small size gypsum lumps to be 200-400 mesh gypsum powder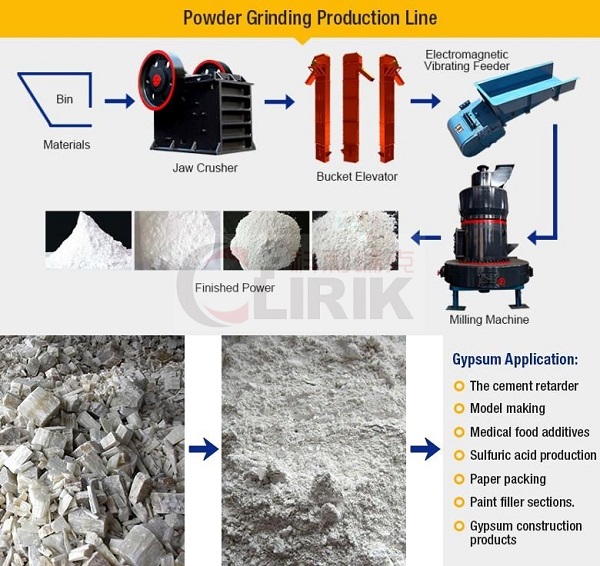 3.Feed the gypsum powder into dryer system to dry the gypsum powder (CaSO4*2H2O) to be CaSO4*1/2H2O , then the final gypsum powder will be conveyed to the storage silo, also some dust will be collected in the bag filter system.
Main Gypsum Grinding Equipment for Gypsum Powder Processing Plant:
1.Gypsum crushing process-Gypsum crushers,like jaw crusher,hammer crusher,etc.
2.Gypsum powder grinding process-Gypsum grinding mills,like Raymond mill,high-pressure mill,ultrafine powder grinding mill,vertical mill,ball mill,etc.
3.Dryer system-Rotary dryer



Gypsum Powder Processing Plant Site: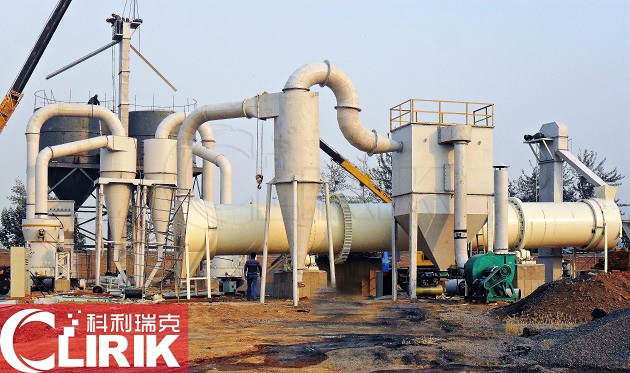 We provide foundation drawing and operating instruction for installation, if you need, we will dispatch engineer to guide installing the machine, take trial run.
Any interest welcome to contact us.
Email:clirikcarrieshi@gmail.com;
Mobile&WhatsApp: +86-13917147829.
Shanghai Clirik Machinery Co.,Ltd