In the machine industry, the service life of the machine depends on the degree of wear of the wearing parts, and the replacement of the wearing parts is a normal natural law. However, we have the means to take effective measures to extend the service life of the ultra-fine mill.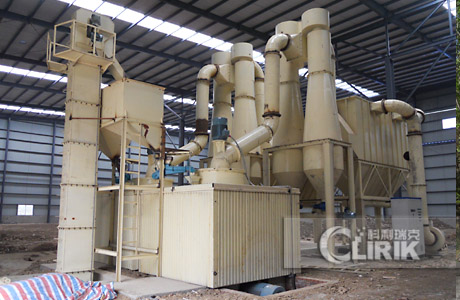 Ultra-fine grinding machine is a kind of high-efficiency, low-consumption and ultra-fine powder processing equipment that has been innovated, tested and designed by Shanghai Clirik Research and Development Technology Department. It has successfully replaced the traditional airflow grinding and the complexity of ball milling machine. The program, which greatly reduces the production cost, is mainly to improve the product fineness. The complete configuration of ultra-fine grinding machine includes hammer crusher, bucket elevator, storage bin, vibrating feeder, micro-grinding main machine, frequency classifier, double cyclone powder collector, pulse dust removal system, high pressure fan, air Compressor, electrical control system.
In modern society, the existence of powder in the form of almost everywhere, small cosmetics, medicines, as large as construction supplies, has become an indispensable part of our lives. Everyone knows that if you want to make the raw materials into powder, you need to use the grinding machine. Nowadays, the requirements for the fineness of the powder items have become more and more strict, because the current items require texture and delicate requirements. Then our ultra-fine mill can do this.
1. In the process of using the ultra-fine grinding machine, it is necessary to take care of it.
During the use of ultra-fine grinding machine, there should be fixed personnel responsible for the inspection. The operator must have a certain technical level. Before the installation, the operator must carry out the necessary technical training to understand the principle performance of the milling machine. , familiar with the operating procedures.

2. The safety system is essential
In order to make the mill operate normally, a system for equipment maintenance and safe operation should be established. At the same time, necessary maintenance tools, grease and corresponding accessories are required.
3. Ultrafine grinding mill needs regular maintenance
After using the grinding machine for a period of time, it should be repaired and repaired. At the same time, the wearing parts such as the grinding roller and the blade should be repaired and replaced. The grinding roller device should be carefully checked before and after use to see if there is looseness. Phenomenon, whether the grease is added.
4. Ultrafine grinding mill wear parts daily maintenance
When the grinding roller device is used for more than 500 hours to replace the grinding roller, the rolling bearings in the roller sleeve must be cleaned, and the damaged parts should be replaced in time. The fueling tool can be manually pumped and greased. Fineness adjustment, according to the size of the material, soft and hard, water content, specific gravity, the thickness of the processing is also different, the upper analyzer can be adjusted, the rotation speed is high, the fineness is high, the rotation speed is low, and the fineness is low. Increase the fineness, the output will be reduced accordingly, if the fan speed should be debugged if it is not up to the requirement, the user can flexibly master. The scraping limit of the grinding roller ring, the remaining small wall thickness shall not be less than 10mm.

5. Standard operation of ultra-fine grinding machine when it stops

When stopping, stop feeding, the main machine will continue to run, and the residual materials will continue to be ground. After a few minutes, the main motor and the analyzer motor can be turned off, the grinding operation is stopped, and then the fan motor is stopped to blow. A net residual powder.


Shanghai CLIRIK Machine Co., Ltd has a professional after-sales service team, on-site guidance and test machine installation, teach customers how to maintain the mill, how to use the mill correctly, welcome customers to visit. HOTLINE: 008618001642498