We know that gypsum is very widely used both in the construction industry and in other industries such as medical treatment. Because of its good effect, it is also known as green environment-friendly material and is constantly being respected by society. In the face of this A gypsum powders market demand, but also inevitably attracted by many investors. This not only promoted the development of gypsum powder production and processing industries, but also for many gypsum grinding equipment manufacturers to provide a more broad market development.
At present, gypsum powder production and processing lines are: gypsum grinding equipment, vibrating feeder, bucket elevator, gypsum dryer, gypsum storage silos, milling machine, separator and other auxiliary equipment.
Gypsum grinding equipment
production line according to the customer selected equipment models are different, fully able to meet the market in large, medium and small-scale production and processing of gypsum powder. Among them, different types of gypsum grinding equipment in the processing of different sizes of gypsum powder adjustable controllable, easy to operate.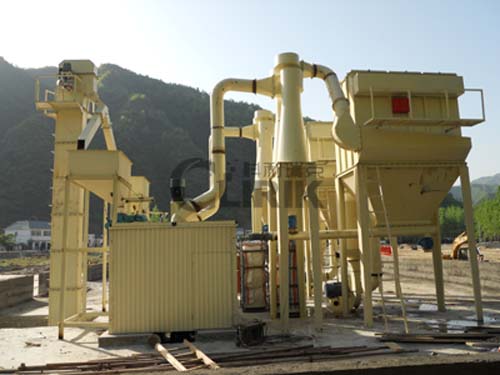 Shanghai CLIRIK is a professional milling machine manufacturer with more than 10 years experience in the field of milling machine equipment production. The grinding machines we produce are all innovatively developed after years of field production experience and introduction of the latest research technologies both at home and abroad ,The set of
gypsum grinding equipment
production line not only in production performance, automation, production efficiency, or in the construction of equipment components have a very superior performance.
If you are interested in our
gypsum grinding equipment
, Shanghai clirik as a grinding mill professional manufacturer, welcome friends to come to consult and visit at any time; friends want to understand the price of gypsum grinding equipment , you can leave a message on our site, we The technical staff will send quotations to you,thank you!